Back to top
Mural Wallpaper
Introducing our mural wallpaper collection, designed to transform your walls into mesmerising works of art. Explore an array of stunning
florals
in exciting modern tones. Our mural wallpapers are meticulously crafted to bring beauty, depth, and personality to any space. With an extensive selection, we guarantee you'll find the perfect statement piece for your walls when you shop at
Voyage Maison
.
Discover a vast selection of wallpaper murals for walls, perfect for the living room, bedroom or office. Each of these signature prints offers the highest quality, printed on wide width paper with an elegant matte finish. Elevate your interior décor with our exquisite mural wallpaper collection, where art meets functionality.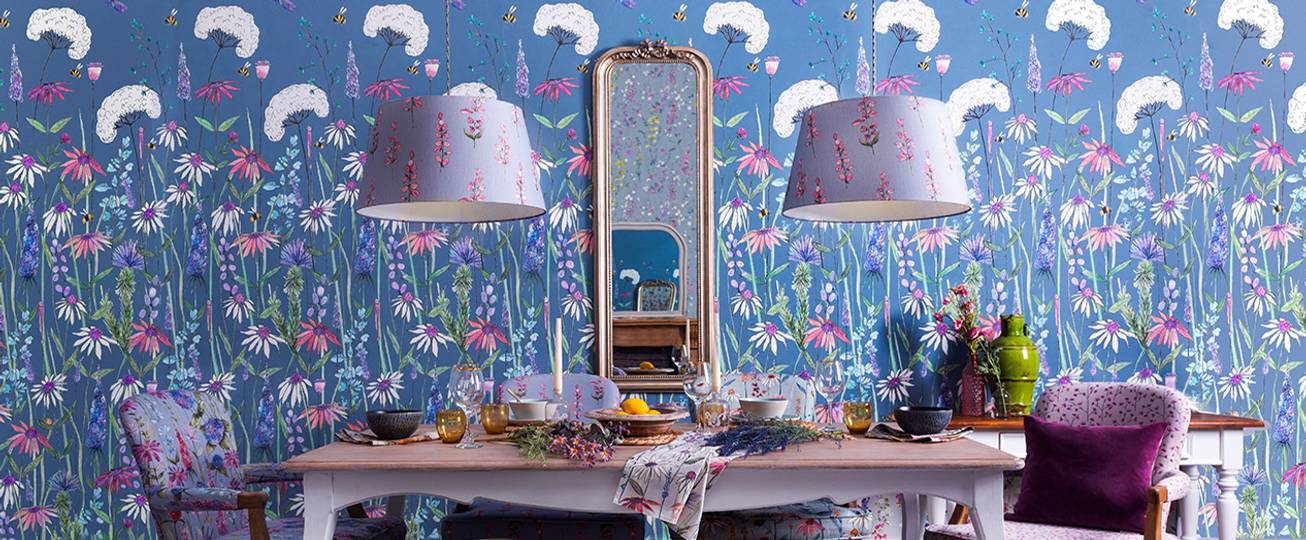 Wallpaper Murals at Voyage Maison
Transform your living space into a sensational haven with our captivating collection of mesmerising mural wallpaper. These large-scale designs are the perfect way to create a stunning feature wall, adding an artistic touch to your interior. Our diverse range of wallpaper murals adds life, colour, and depth to your home interior. They're the perfect choice to help you create a relaxing and natural ambience that suits your unique style.
With stunning, large-scale floral designs, our mural wallpapers are perfect for creating feature walls that add a personal touch to your décor. Our beautiful floral wallpaper murals are a versatile addition to any room. They offer endless styling possibilities to suit different interior preferences. Whether you want your space to exude cool and calming vibes or ooze with chic and stylish charm, our exquisite
floral designs
are perfect!
If you're looking to make a captivating statement in your space, then look no further! Whether it's chic elegance or serene nature-inspired beauty, our flower mural wallpapers will help you create your dream space effortlessly. Experience a relaxing ambience with our immersive floral designs, available in a range of styles to suit your interior preferences. Shop now and find the perfect wallpaper murals for your walls. Why not pair yours with a contrasting
plain wallpaper
?