Back to top
Draught Excluders
Combine style and practicality with our collection of draught excluders. This wonderful collection of door draught excluders will help keep the heat in whilst blocking out the cold, especially during those chilly winter months. With a selection of stylish designs and richly textured fabrics, you can save money on those pesky heating bills without compromising on style. Choose from a variety of designs and fabrics and find the perfect draught excluder for your doors.
Designed and handcrafted in the UK, all our draught excludes are filled with sustainably sourced 100% wool inners. Add a touch of texture and warmth to your home with a designer draught excluder from
Voyage Maison
. Why not find a matching
doorstop
for a cohesive, stylish finish?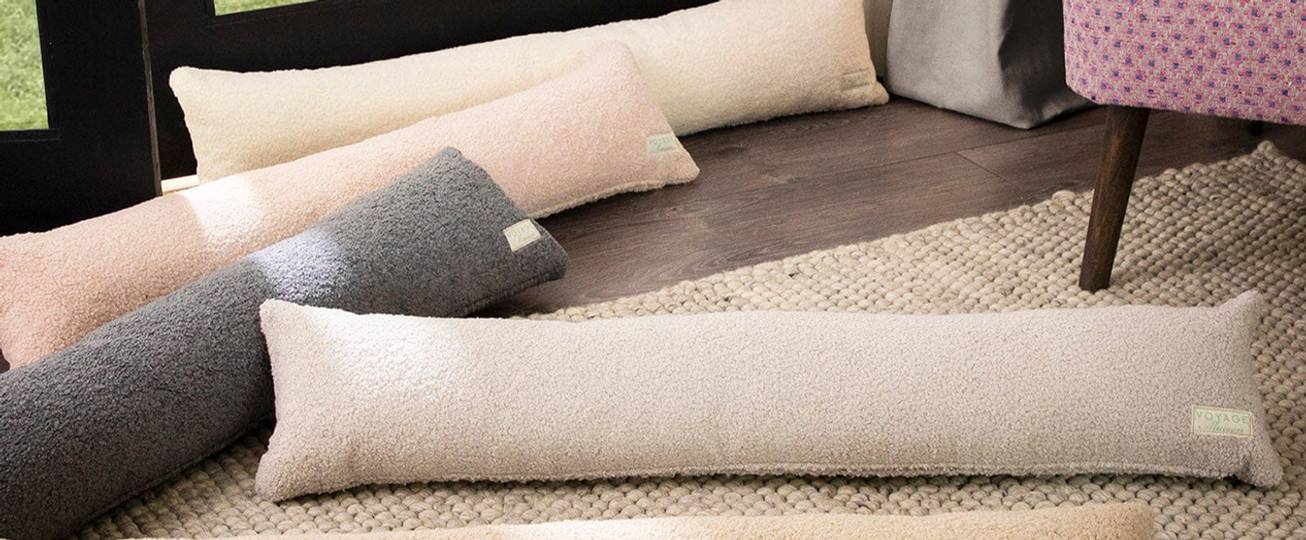 Draught Excluders for Doors
If you're looking to save money on those pesky energy bills and keep your home warm all year round, then our collection of draught excluders are the perfect way to do just that! Our incredible selection of draught excluders for doors features a selection of rich textures and fabrics in both neutral and vibrant colours.

At Voyage Maison, we offer not just practicality, but style too with a range of draught excluder cushions that not only keep out the chill, but complement your interior style too! This collection of under door draught excluders can also be paired with matching doorstops, so you can coordinate your interior effortlessly.

Draught excluders are generally used to block any chills coming in under your door, but they also work just as well on windowsills. If you find you often are subject to draughts sneaking in under your window, then our draught excluders for windows are a perfect way to combat this. They offer a fun, decorative way to keep your home warm, even in the winter.

Our draught excluders can also be used as a decorative piece alongside your scatter cushions or bed cushions. A long cushion is the perfect finishing touch if you're looking to create loads of texture and character in your space.

If you're looking for more ways to keep your home warm and be more energy efficient, then check our our selection of designer curtains, perfect for heat retention.