Back to top
Grey Cushions
Discover our captivating collection of grey cushions here at Voyage Maison. Our extensive collection includes a variety of grey cushions with large grey cushions, luxurious grey velvet cushions and more! Elevate your home décor with these versatile and stylish home accents and add sophistication and comfort to any room. Find the perfect grey cushions to complement your interior design and create a contemporary ambience. Explore our selection now and transform your living space with our exquisite range of grey cushions.  


Each cushion in our collection has been thoughtfully curated to enhance your home décor. With their versatile nature, our grey cushions effortlessly complement any interior design style, be it modern, minimalist, or traditional. Add a sophisticated touch to your living room, bedroom, or any other space, creating an atmosphere that exudes tranquillity and contemporary charm.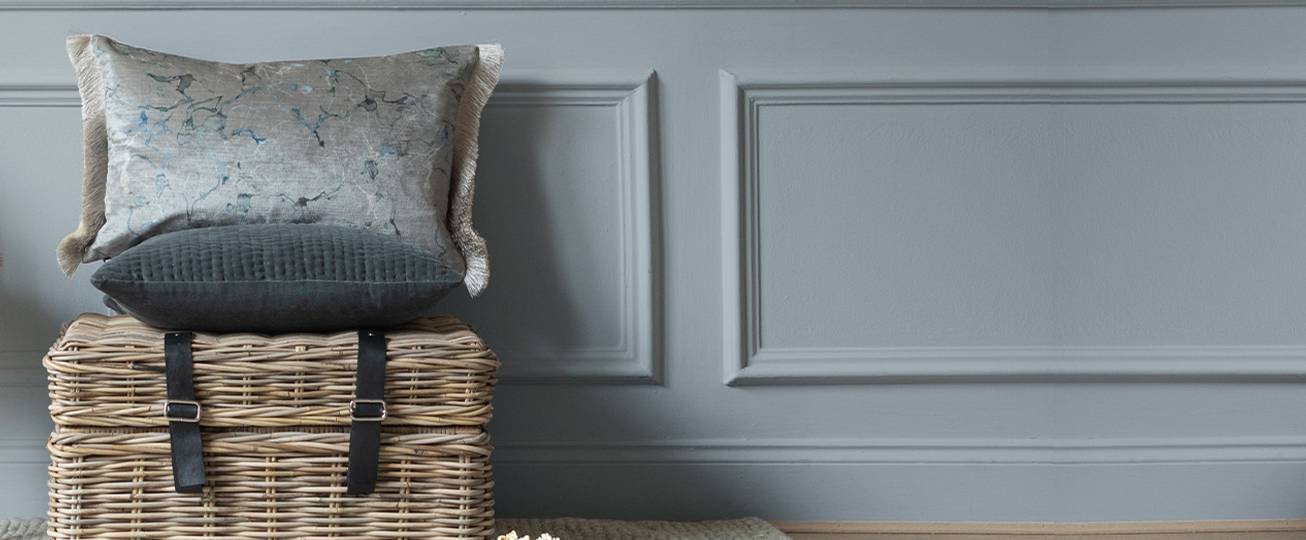 Small & Large Grey Cushions
Finding the perfect grey cushion for your unique taste and style is a breeze when you shop at Voyage Maison. Whether you prefer a subtle and muted grey hue or a bolder shade, our collection offers a wide variety to suit every style. With their soft textures and plush duck feather filling, our cushions not only elevate the aesthetic of your space but also provide exceptional comfort for those moments of relaxation and unwinding.

Unleash your creativity and explore our selection of exquisite grey cushions today. Transform your living space into a haven of style and serenity, where every detail speaks volumes about your impeccable taste. Enhance your interior design effortlessly and indulge in the luxurious allure of our grey cushion range.

If you're unsure how to style grey cushions, then not to worry! The secret to successful colour pairings lies in understanding undertones. Matching the undertones in your colour scheme to your new cushions allows them to harmonize beautifully. For instance, a grey cushion with green undertones pairs wonderfully with greens and blues, while dusky pink grey complements purples, pinks, and even some reds.

Create a dark and brooding living room atmosphere by combining luxurious dark grey cushions, a rich green sofa, and light grey walls. Accentuate the look with black accents and industrial-style furniture for a look that is seriously trendy.

To create a soothing bedroom oasis, opt for pale grey cushions paired with a dusty pink bedding set or walls. This combination evokes a sense of restfulness and tranquillity. To add a refreshing twist, introduce a mint green accent colour.

If you prefer a more minimalist, neutral look then go for a blend of grey and beige, and pair your light grey cushion with natural tones like beige, creams, and ecru. In this light tonal colour scheme, layering textures is key. Consider incorporating elements such as velvets, knit fabrics, woven materials, and more.

Elevate your interior design with our stunning collection of grey cushions, and effortlessly transform any space into a haven of style and serenity.