Back to top
Living Room Furniture
Introducing our stunning collection of living room furniture, designed to elevate your space with effortless style and sophistication. Our carefully curated selection showcases a harmonious blend of comfort and aesthetics featuring
luxury armchairs
and
stylish sofas
. From timeless classics to contemporary marvels, we offer an extensive range that caters to diverse tastes and preferences. Explore our exquisite collection today and transform your living room into a haven of chic relaxation.
Whether you're drawn to understated elegance or vibrant patterns, we have the perfect options for you. Our collection features a variety of styles, including the timeless charm of plain linen upholstery, providing a clean and sophisticated look. For those seeking a touch of personality, we also offer an exquisite selection of printed living room furniture. These captivating pieces boast eye-catching patterns and designs that add a dash of playfulness and intrigue to your space. With our range of styles, you're sure to find the ideal furniture pieces to create a living room that reflects your unique personality and style.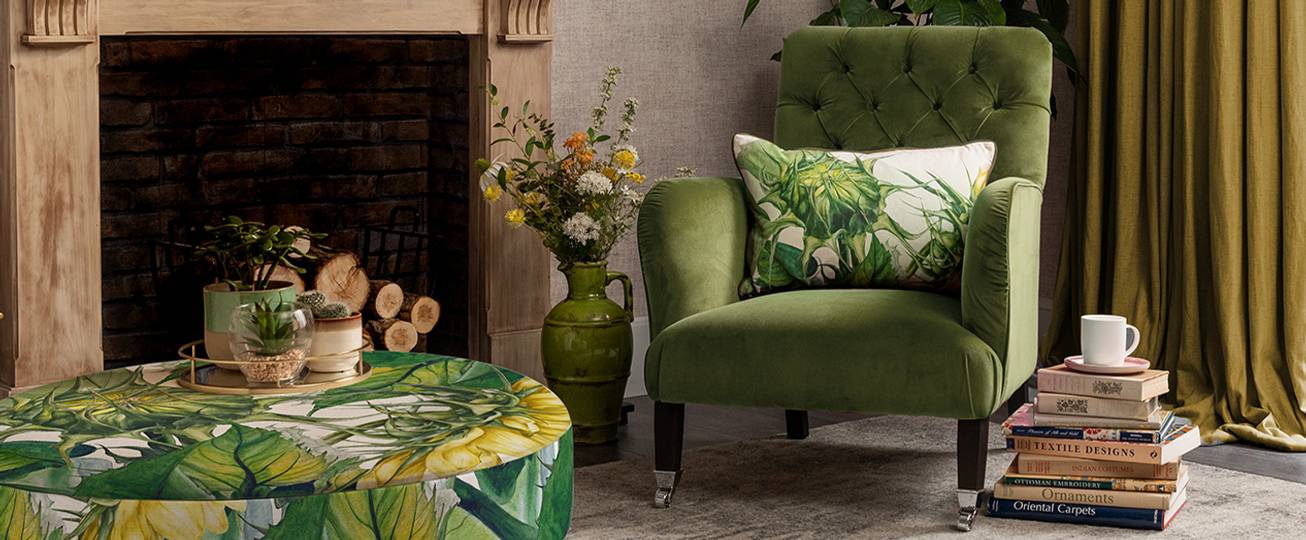 Furniture for Living Room
Transform your living room into a haven of style and comfort when you shop the exquisite bedroom furniture above. Explore a wide range of armchairs, sofas, tables, footstools, and more, designed to elevate your living space to new heights. Discover perfect living room furniture sets that seamlessly blend functionality and modern aesthetics for an enticing ambience of relaxation and entertainment. Immerse yourself in plush and luxurious upholstery, expertly crafted tables and stools that add elegance and convenience, bringing harmony to your space.

Experience the epitome of contemporary living with our thoughtfully designed modern living room furniture. Reflect your personal style with sleek lines and innovative details that leave a lasting impression. Whether you prefer minimalist simplicity or bold statement pieces, our diverse selection caters to every taste and preference. Create a cohesive look of sophistication effortlessly with matching sofas and chairs, while indulging in the comfort of plush cushion pads. Elevate your living room with our designer furniture and enjoy the perfect blend of style and comfort.