Back to top
Grey Wallpaper
Explore our collection of grey wallpapers that redefine elegance and sophistication for your living space. 
With 
plain grey wallpaper
, and cool grey patterned wallpaper, unleash your creativity with our diverse selection. It's the perfect choice to add a touch of style and depth to any room. Immerse yourself in the timeless allure of grey, with our meticulously curated
wallpaper collection
that caters to all tastes and preferences. 
At Voyage Maison, our grey wallpaper collection boasts exceptional quality, as each design is printed on ultra-wide paper, ensuring seamless coverage and minimizing visible seams. To preserve every intricate detail, we've applied a matte finish, guaranteeing a sophisticated and flawless look for your walls. Discover the perfect grey wallpaper to transform your space today!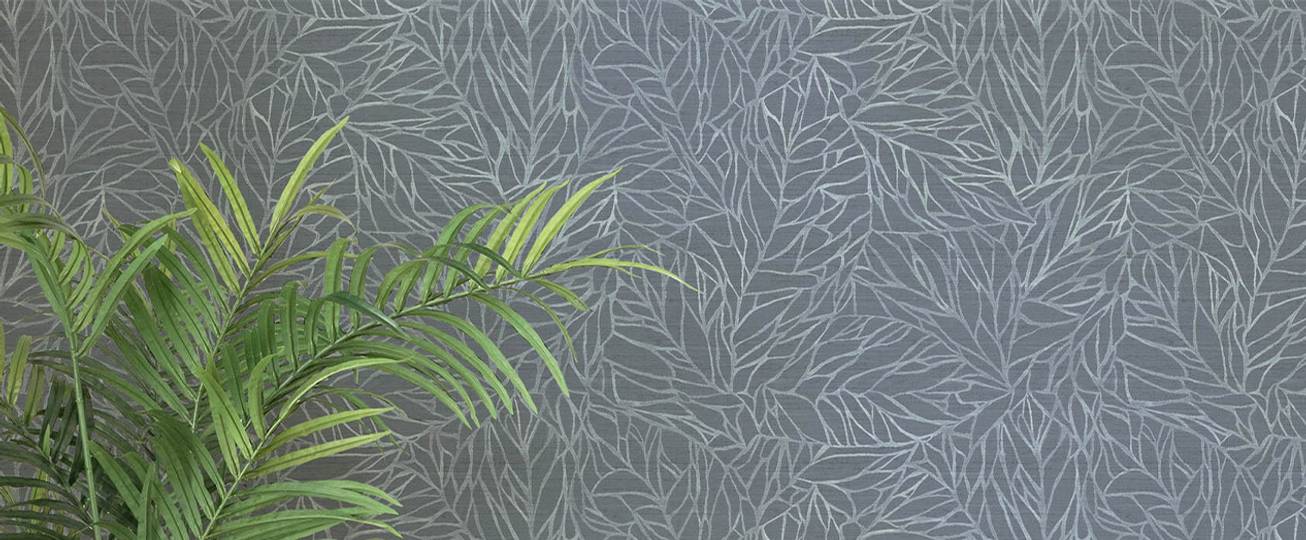 Grey Wallpapers at Voyage Maison
Grey wallpaper is a timeless and highly popular choice that continues to remain in fashion. It effortlessly complements various décor colours, making it an ideal option for any room in your home. With the versatility to create both modern and classic settings, grey wallpaper opens up endless possibilities for experimentation with vibrant accent colours and patterns.
At
Voyage Maison
, we offer a diverse collection of grey wallpapers, including plain, patterned, and textured designs. With our extensive range of shades and styles, finding the perfect grey wallpaper to suit your home has never been easier.
Plain Grey Wallpaper
Our plain grey wallpaper options showcase simplicity at its finest. These designs offer a sleek and elegant backdrop for any space. Whether you prefer a light grey wallpaper that exudes tranquillity and sophistication or a dark grey wallpaper that adds a touch of drama and depth, we have you covered. Our modern grey wallpapers embrace subtlety while still making a statement. They are the perfect canvas for accentuating other décor elements, allowing you to curate a space that reflects your unique style and personality.
Grey Patterned Wallpaper
For those who crave a bit more excitement, our grey patterned wallpapers are the answer. Explore an array of mesmerizing designs, including
floral
and
maximalist patterns
, that bring life and character to your walls. These wallpapers strike a harmonious balance between the elegance of grey and the charm of intricate patterns. Transform any room into an eye-catching, artistic space with our captivating grey patterned wallpaper.
Textured Grey Wallpaper
Add depth and tactile appeal to your walls with our textured grey wallpaper selection. These
textured look wallpapers
create a captivating visual effect, making them a great choice for enhancing the ambience of your home. Our textured grey wallpapers come in a variety of patterns and finishes, adding a touch of dimension and warmth to your space. Whether you prefer a rustic, industrial look or a more refined and sophisticated texture, our collection offers a diverse range of options to suit your taste.
Stay ahead of the trend and explore Voyage Maison's extensive range of
designer wallpapers
. With an assortment of shades, designs, and prints, our collection caters to every homeowner's unique vision. Embrace the versatility of grey wallpaper and unleash your creativity by experimenting with different colours and styles. Enhance the aesthetics of your living spaces and create a home that exudes elegance and individuality. Choose Voyage Maison for high-quality grey wallpapers that elevate your interiors and stand the test of time.