Back to top
Cream Cushions
Discover an exquisite collection of cream cushions from Voyage Maison. This incredible offering features a wide range of luxurious and stylish options to enhance the comfort and elegance of your living space. From large cream cushions to sleek
cream sofa cushions
, our collection offers the perfect balance of comfort and sophistication. Explore our cream cushions collection today and indulge in the ultimate relaxation experience while elevating the aesthetic appeal of your living area.
Cream cushions from Voyage Maison are a testament to exceptional design and craftsmanship. Each cushion is meticulously crafted with utmost attention to detail, resulting in a product that exudes both quality and style. With their timeless cream hue, these cushions effortlessly complement any interior décor, adding a touch of warmth and serenity to your home.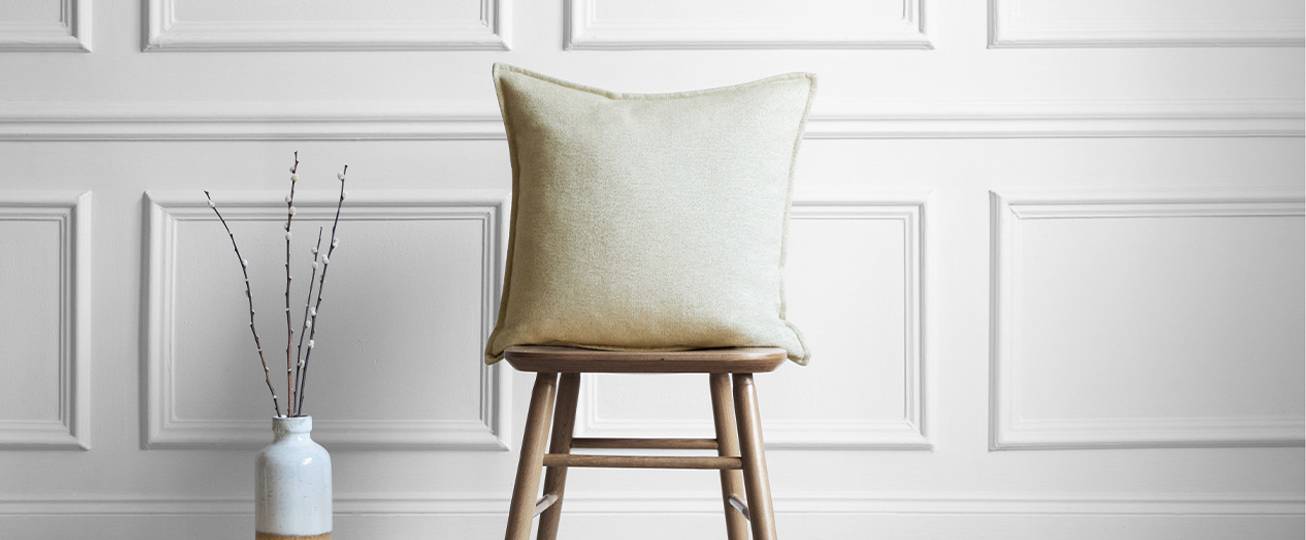 Small & Large Cream Cushions
Indulge in comfort and style when you explore cream cushions from Voyage Maison. Our incredible offering features a wide range of luxurious and stylish options to enhance the ambience of your living space. From large cream cushions to sleek cream boucle cushions, our cream cushion collection offers the perfect balance of comfort and sophistication for your home.

What truly sets Voyage Maison's cream cushions apart is the meticulous attention to detail. Our cream cushions are crafted from premium fabrics that not only provide a soft and comfortable feel but also ensure durability and longevity. We carefully select fabrics that are both luxurious and resilient, and fill each cushion with our plush duck feather inner allowing the cushions to maintain their beauty and integrity over time.

Whether you're looking to revamp your living room or add a touch of elegance to your bedroom, our cream cushions are the perfect choice. Their soft and comfortable fabrics provide a cosy and inviting feel, while their flawless construction and precise stitching showcase the level of craftsmanship that goes into each cushion. Trust Voyage Maison to deliver cream cushions that are not only aesthetically pleasing but also functional and durable.

Enhance the ambiance of your living space with our cream textured cushions or invite interest with a printed cream cushion from Voyage Maison. With their versatile design, they seamlessly blend into any decorating style, whether it be contemporary, traditional, or eclectic. Elevate the comfort and style of your home by exploring our Cream Cushions today. Transform your living area into a haven of relaxation and sophistication with our exceptional cream cushions from Voyage Maison.