Back to top
Room Dividers
Introducing our exquisite collection of room dividers, showcasing a delightful array of our most beloved prints and designs. These room dividers are not just functional but also serve as captivating pieces of art. Whether you're seeking more privacy or a statement décor piece, our designer room dividers are perfect! Explore a range of country, floral and Japanese inspired room dividers in our collection today. Shop now and transform your space with these stunning and practical room divider screens.
Our wood room dividers exemplify exceptional quality and exquisite craftsmanship. Each piece is meticulously crafted with attention to detail, resulting in sturdy and durable dividers that bring a touch of elegance and sophistication to any space. For a complementary finish, most of our folding room dividers can be paired with matching
soft furnishings
or
wallpaper
. Find the perfect print and create a stylish, coordinated finish.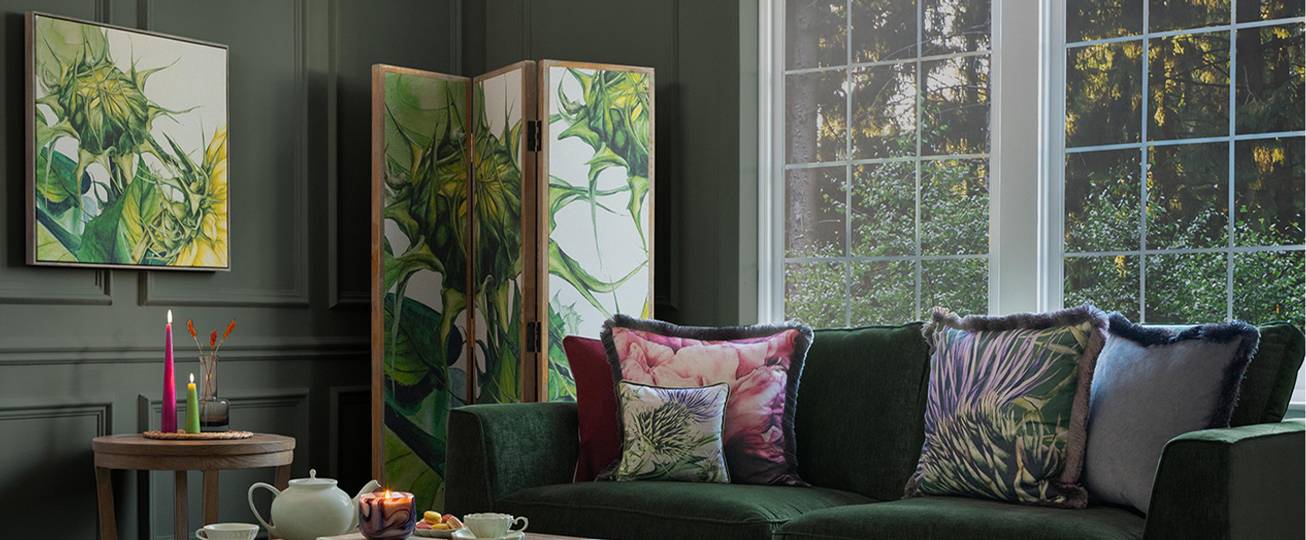 Room Divider Screens
At Voyage Maison, our room dividers seamlessly blend functionality with artistic elegance. Each room divider screen in our collection showcases our signature watercolour prints, meticulously crafted on solid wood panels. Whether you're seeking privacy, partitioning a space, or simply adding a touch of aesthetic charm to your home or office, our folding room dividers are the perfect solution.

Made from high-quality solid wood, each piece boasts durability and sturdiness, ensuring longevity and stability. The intricate prints adorning each panel bring a burst of vibrant colours and captivating patterns to any room. Each design is intricately hand-painted by our talented designers and printed to the highest standard. Transform your living room, bedroom, or workspace into a captivating sanctuary with our room dividers, effortlessly infusing your space with an artistic flair. Explore our collection today and discover the perfect wooden room divider to redefine your interior design.