Back to top
Red Wallpaper
Introducing our wonderful collection of red wallpaper, designed to enhance any space with captivating aesthetics. Explore our vast selection of red wallpaper, featuring mesmerizing shades ranging from deep crimson red to vibrant scarlet. Elevate your interior decor with our captivating red aesthetic wallpapers, perfect for creating a passionate and stylish ambience. Our collection gives your interior the chance to radiate warmth and vibrancy. Transform your space with our stunning red wallpapers today!
Each of our
designer wallpapers
is printed on the highest quality wide-width paper. Preserving every intricate detail, they are complete with an elegant matte finish. Complement your dark red wallpaper with our range of fiery
cushions
and other
accessories
, effortlessly blending the elements of intensity into your home. Transform your space today and create a fiery finish that reflects your unique style.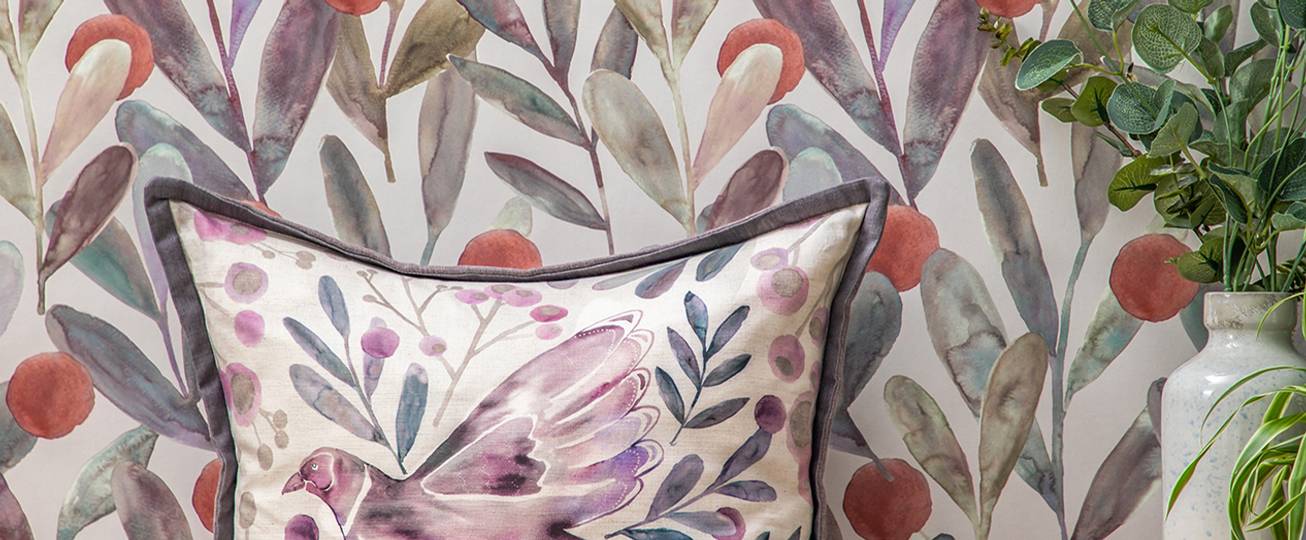 Red Wallpapers at Voyage Maison
Looking to infuse your living spaces with warmth and boldness? Look no further than our exquisite collection of red wallpapers. At
Voyage Maison
, we offer an extensive range of
designer wallpaper
, featuring plains, textures, and prints, all on wide-width matte paper, to suit every taste and style preference.
Red wallpaper is the perfect choice to add a vibrant and inviting character to any room. Whether you prefer deep burgundy shades or eye-catching patterns, our red wallpapers are designed to create stunning feature walls or to adorn entire spaces with their captivating allure. Discover the perfect style to transform your space.
Plain Red Wallpaper
For a timeless and classic look, embrace the elegance of plain red wallpaper. This bold hue can effortlessly become the focal point of any room. Opt for smooth
plain wallpaper
to add a touch of sophistication or go for textured variants to introduce depth and dimension to your walls. It works wonders in living rooms, bedrooms, and even hallways.
Red Pattern Wallpaper
Delve into the richness of red pattern wallpapers with the opulence of red damask or the delicate beauty of floral designs.
Damask patterns
bring a touch of luxury, while
floral motifs
add a soft and romantic ambience to your interiors. Red pattern wallpapers are perfect for creating luxurious and inviting dining rooms or sophisticated bedrooms.
Red and Grey Wallpaper
Combine the passion of red with the subtlety of grey and include red and grey wallpaper in your interior. This contemporary pairing offers a balanced and modern look that suits various interior styles. Whether you choose a geometric pattern or an abstract design, the red and grey combination will add a touch of sophistication to your living spaces.
Black and Red Wallpaper
Unleash the power of contrast by mixing black and red wallpaper. The combination of these bold hues creates a dramatic and edgy ambience, making a powerful statement in your home. Choose from abstract designs or contemporary patterns to amplify the visual impact.
Trending Dark Red Wallpaper
Embrace the allure of dark red wallpaper, bringing depth and intimacy to your spaces. These rich, velvety tones create a cosy and welcoming atmosphere, making them ideal for bedrooms and cosy reading nooks.
With our extensive range of red wallpapers, from the boldest hues to the most intricate patterns, you're sure to find the perfect fit for your home. Elevate your interior design with the warmth, elegance, and style that only red wallpaper can bring.