Back to top
Hallway Furniture
Introducing our exquisite collection of hallway furniture. Transform your hallway into a captivating space that leaves a lasting impression on both you and your esteemed guests. As the first sight upon arriving home and the final memory before departing, the hallway deserves careful attention. With our thoughtfully designed furniture pieces, you can effortlessly fashion an organized and uncluttered oasis.
Our exquisite collection of hallway furniture is designed to maximize space while adding a touch of elegance to your home. From versatile storage ottomans to stylish bench seating our range offers the perfect solutions for your small hallway needs. Discover the perfect balance of style and functionality with our carefully curated selection of hallway furniture, designed to make a lasting impression. Explore our collection today and transform your space with effortless sophistication.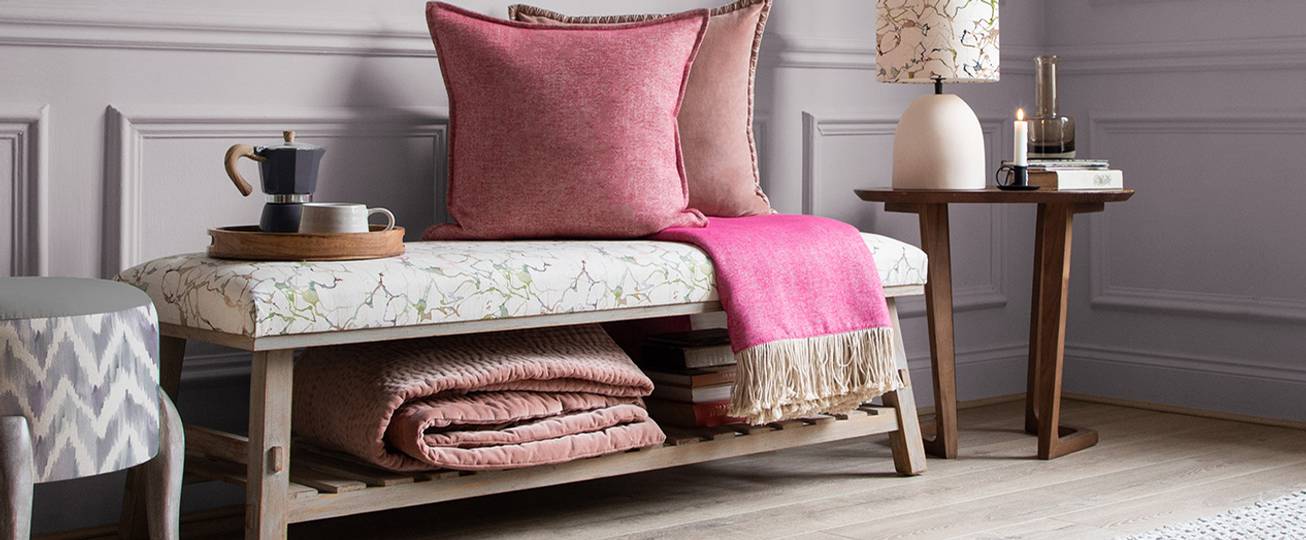 Furniture for Hallways
At
Voyage Maison
, our hallway furniture is specially designed to transform your entryway into a stylish and functional space. Whether you have a small hallway or a grand entrance, our range of modern hallway furniture offers the perfect solution to elevate your home decor. Discover a world of possibilities with our versatile selection of hallway benches,
stools
, and more, carefully crafted to maximize comfort and style.
Are you tired of cluttered hallways and struggling to find furniture that fits your limited space? Look no further! We offer a range of sleek, small hallway furniture tailor-made to meet your needs. With compact designs and built-in storage, our pieces seamlessly blend into any narrow corridor, optimizing your space without compromising on aesthetics. From slender
benches
that offer both seating and storage solutions, to perfectly sized
footstools
that add a touch of elegance, our furniture for hallways strikes the perfect balance between functionality and style.
Don't compromise on quality or aesthetics – shop at Voyage Maison and unlock the true potential of your hallway. Shop now and create a warm and welcoming entryway that reflects your unique sense of style.