Back to top
Footstools
Welcome to our exquisite collection of footstools, where style, comfort, and variety come together in perfect harmony. Our footstools are available in a wide range of styles, fabrics, and prints, ensuring there's a perfect match for every taste and décor. From large footstools that provide ample space for relaxation to small footstools ideal for cosy corners, we have options for every need. Our footstools are perfect for resting your feet after a long day and also make a comfy seat for your little ones. Explore our collection today and find the perfect piece to elevate your home décor.
At
Voyage Maison
, our footstools are a testament to exquisite craftsmanship. Each piece is meticulously crafted from solid wood, ensuring durability and longevity. Furthermore, our skilled artisans take pride in upholstering each footstool by hand, using only the finest quality fabrics, to create a truly exceptional piece of furniture. For those seeking a touch of whimsy, our animal footstools bring a playful element to any room. If you desire a luxurious and textured look, our boucle footstools are a must-have. Additionally, our long footstools offer extended seating and a sleek design. Don't miss out on our best-selling range of Highland Cow footstools too! These designer stools feature a charming and lifelike design that adds a touch of Scottish charm to any space. Find your perfect stool today when you shop at Voyage Maison.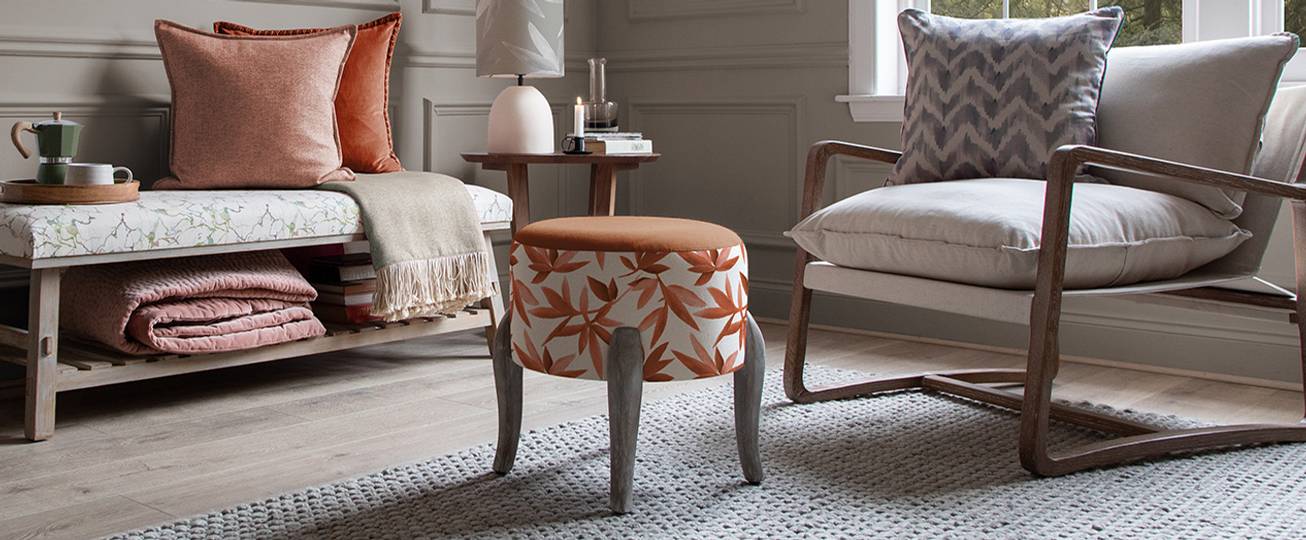 Small & Large Footstools
Shop a wonderful collection of footstools at
Voyage Maison
, including small and large footstools, meticulously crafted in a range of captivating designs. Indulge in luxurious fabrics and elevate your décor with these stunning upholstered pieces. From timeless classics to modern marvels, our selection offers something for every taste. Experience the utmost comfort and style with our modern grey footstools, perfectly blending elegance and versatility. Explore our assortment of large footstools, providing ample space for relaxation and effortless sophistication. For those seeking compact charm, our small footstools offer a delightful touch to any room. Make a unique statement with our
Highland Cow footstool
, adding a touch of charm and rustic allure. Upgrade your living space with our exceptional footstool collection, where comfort meets design in the most remarkable way.