Back to top
Animal Wallpaper
Our animal wallpaper collection features a delightful assortment of charming country animals and wonderful wildlife. If you're looking for rustic charm or an adorable addition to your walls, our collection offers a diverse range of designs in an array of neutral tones, pastels, and more. Perfect for 
country style interior
, our animal wallpaper is expertly designed to evoke a feeling of tranquillity. Transform your space and immerse yourself in the wonders of nature.
Our Woodland Animal Wallpaper designs are perfect for those seeking a touch of wilderness within their living spaces. Featuring a delightful selection of forest-dwelling creatures, each wallpaper captures the essence of the great outdoors. There is no better choice if you're looking to create a harmonious ambience in the home. All of our wallpaper designs are printed onto the highest quality double-width paper and have a matte finish to preserve the exquisite artwork created by our talented designers. Bring a touch of the outdoors inside when you choose one of our charming
wallpaper designs
today.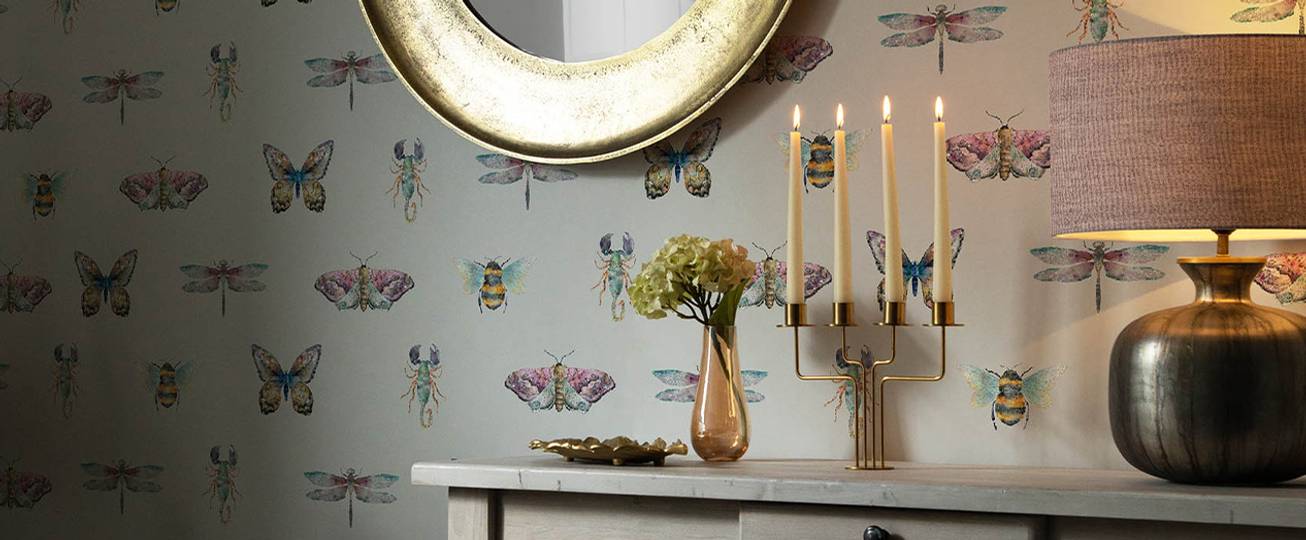 Animal Wallpapers at Voyage Maison
Step into the realm of wildlife-inspired décor with Voyage Maison, where you'll discover a premier collection of animal wallpaper designs. Enrich your living space with the wonders of nature, as our high-quality wide-width wallpapers bring the beauty of wildlife and insects right into your home.

With our diverse selection, you can effortlessly create a captivating atmosphere in any room. From simplicity and elegance to bold and vibrant, our animal wallpaper offerings span an array of colours, styles, and finishes to suit your discerning taste.

Transform your walls into breath-taking works of art with our woodland animal wallpaper. These charming designs bring the enchanting allure of the forest into your interiors. Embrace the serenity and sophistication of our forest animal wallpaper designs, crafted with meticulous attention to detail to complement your refined aesthetic.

If you prefer a statement finish, why not explore a range of maximalist designs and elevate your home's ambience with the personal touch of vibrant animal patterns? They're ideal for accentuating your lounge or dining room's focal point! For the little ones, blend calming colours with delightful animal wallpapers to infuse their bedrooms with whimsy and joy. We offer a selection of wallpaper for kids rooms that does just that!

Whether you seek to invigorate your living space or create a statement feature wall, our animal wallpapers are the perfect choice! Each design is meticulously crafted to meet the highest standards of quality and design. Explore our collection today to discover the perfect animal wallpaper that will not only enrich your home but also become a timeless piece of art. Choose Voyage Maison for an exquisite journey into the world of wildlife-inspired décor. Experience the warmth, charm, and elegance that only animal wallpaper can bring to your home.