Back to top
Bedroom Furniture
Introducing our exquisite bedroom furniture collection, a perfect blend of style and comfort. Explore our range of bedroom furniture, with chic bedroom chairs, headboards, and sophisticated bed frames. Choose from a wide selection of high-quality pieces crafted with meticulous attention to detail, ensuring durability and timeless appeal. Discover the perfect bedroom furniture that complements your personal style and creates a relaxing ambience in your sanctuary.
Discover an array of furniture styles that cater to your unique taste and preferences. Our collection offers a wide range of options, including the timeless elegance of plain linen furniture, adding a touch of sophistication to any room. For those seeking a bolder statement, explore our printed furniture designs that boast eye-catching patterns and vibrant colours, injecting personality and creativity into your space. With quality craftsmanship and attention to detail, our furniture brings both comfort and style to any room in your home.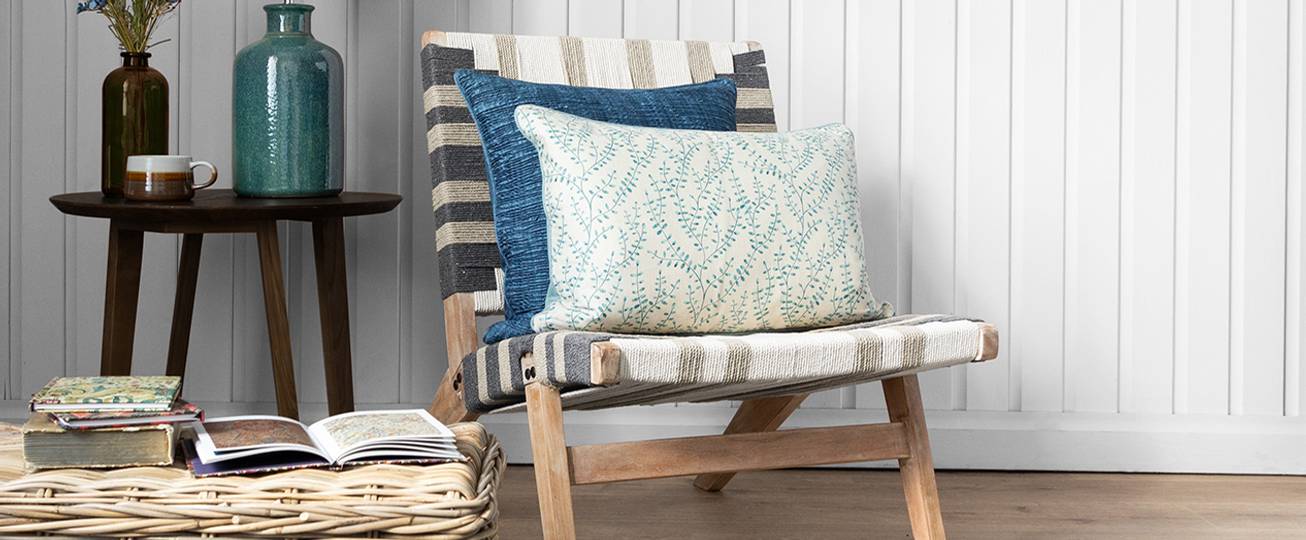 Modern Bedroom Furniture
Upgrade your sanctuary when you shop our exquisite bedroom furniture collection above. Discover a wide range of modern bedroom furniture pieces, including sleek
bed frames
, elegant
headboards
, versatile
ottomans
, stylish
room dividers
, and cosy
bedroom chairs
. Crafted with the finest materials, our wooden bedroom furniture adds a touch of sophistication to any space. Whether you're seeking a complete bedroom makeover or just want to add a statement piece, our collection has everything you need to create a harmonious and inviting atmosphere.
Indulge in the luxury of our
bed frames
, designed with both comfort and style in mind. Choose from a variety of contemporary designs that seamlessly blend functionality and aesthetics. Our
headboards
are the epitome of elegance, offering a focal point that enhances the overall ambience of your bedroom. Experience the versatility of our
ottomans
, perfect for extra seating or as a footrest, while adding a touch of modern flair to your décor.
Create a sense of privacy and redefine your space with our
room dividers
. These trendy pieces allow you to partition your bedroom or separate different areas within the same room, providing a stylish and functional solution. Complete your bedroom oasis with our collection of comfortable and stylish
bedroom chairs
. Whether you prefer a classic or modern design, our range offers an array of options to suit your style.
With our attention to detail and commitment to quality, our bedroom furniture collection combines functionality, comfort, and style. Transform your bedroom into a sanctuary you'll love coming home to. Shop our modern wooden bedroom furniture and indulge in the luxury you deserve. Upgrade your sleep space today and enjoy the ultimate comfort and style with our diverse range of
bedroom furniture
pieces.