Back to top
Throws
Shop our collection of luxury throws, meticulously crafted using the finest soft fabrics. Our throws are designed to elevate your living space, providing both comfort and style. Whether you're looking for throws for
sofas
, bed throws, or large throws to wrap yourself in, our collection has something for everyone. Indulge in the cosy warmth of our throw blankets, perfect for adding a touch of elegance to any room when you shop today!
Discover the perfect blend of luxury and practicality with our versatile throws, ideal for snuggling up on the sofa or adding a luxurious layer to your
bedding
. Our collection of throws showcases an array of captivating designs, ranging from classic patterns to traditional plains and rich textures. Choose from a diverse palette of rich, vibrant colours, as well as subtle neutrals. Each throw is meticulously crafted using high-quality fabrics, showcasing exceptional craftsmanship that guarantees durability and luxurious softness. This means that you can cherish your new throw for years to come.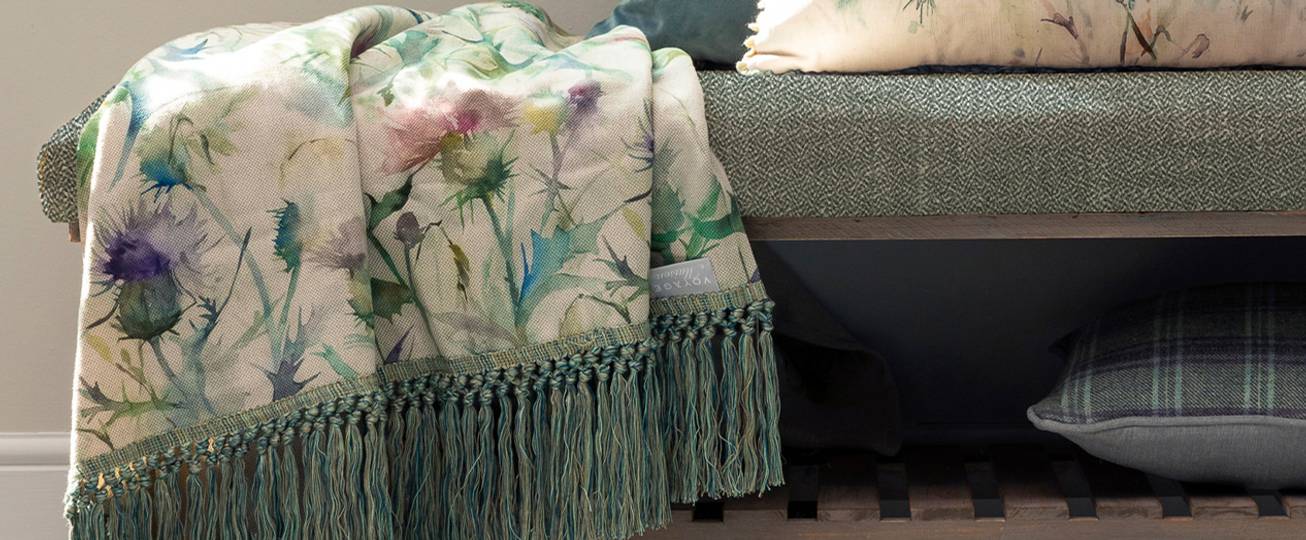 Luxury Sofa & Bed Throws
Indulge in the ultimate comfort with our exquisite throws collection, expertly crafted from the finest linens and velvets. Whether you're seeking a stylish addition to your sofa or a luxurious layer for your bed, our throws offer the perfect blend of elegance and cosiness. Choose from an extensive array of styles, including woven, boucle, soft fleece, and opulent velvet fabrics. Discover a delightful array of tassel accents, bold prints, and contemporary designs to effortlessly uplift your living room décor.


Sofa Throws for a Stylish Living Room
Elevate your living room's ambience with our exquisite selection of sofa throws. Designed to complement your existing
cushions
and home furnishings flawlessly, these throws add a touch of charm and comfort to your seating area. Whether you opt for a richly woven throw or a velvety soft one, you can cocoon yourself in luxury. Don't miss out on these must-have sofa throws that not only keep you warm but also exude sophistication in every fold. Sit back and relax on the couch in style.
Bed Throws for Cosy Slumber
Drift into a world of serenity with our sumptuous bed throws, meticulously designed to offer you the most restful sleep experience. Wrap yourself in the softness of our high-quality linens and velvets, and experience the ultimate luxury. Whether laid elegantly across your bed or folded at the foot, these throw blankets add real refinement to your
bedroom
. Our range of plain and patterned bed throws introduces a harmonious balance of colours, blending effortlessly with your bedroom's décor. Transform your sleeping sanctuary into a haven of comfort with our versatile bed throws today. They're perfect for those chilly winter nights or just an extra touch of extra indulgence.
Don't miss the chance to elevate your home's comfort and style with our premium throws. Embrace the warmth, sophistication, and versatility of our high-quality
soft furnishings
. Shop now and experience the joy of snuggling up with the perfect throw, adding that extra touch of luxury to your everyday moments.