Back to top
Benches
Discover an exquisite assortment of benches here at Voyage Maison, available in an extensive array of captivating colours and designs. Whether you seek a timeless linen
hallway
bench, a patterned bench for under windows, or an opulent ottoman indoor bench to add a touch of luxury to your
bedroom
, we have the perfect choice for you. Our exceptional indoor benches are designed to maximize your living space, offering both storage and seating options. Elevate your home to new heights of style and functionality when you shop today.
Our benches are renowned for their exceptional quality, as each piece is meticulously crafted from solid wood. This ensures both durability and longevity, whilst also offering a classic country flair. The attention to detail is evident in every stitch, as our skilled artisans expertly upholster each bench by hand, using our exquisite fabrics and signature prints. This careful craftsmanship results in benches that not only exude elegance but also provide superior comfort and support. Shop the collection today and find the perfect piece to complete your home interior.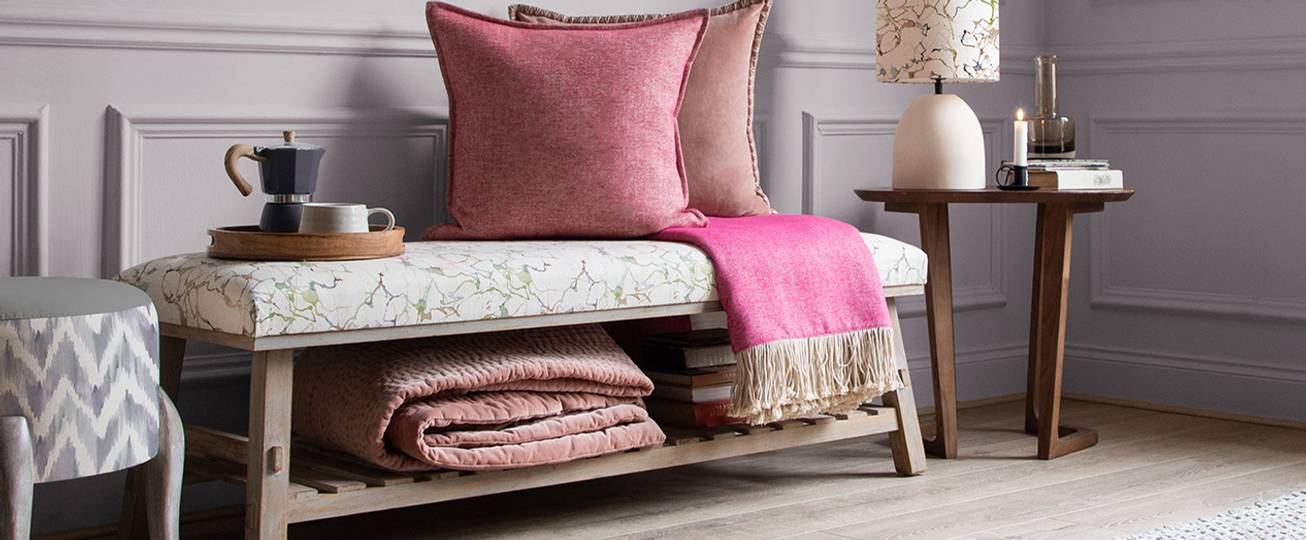 Indoor & Hallway Benches
Explore a stunning collection of designer benches at
Voyage Maison
! Whether you're in need of a simple indoor bench, an elegant upholstered bench, a functional storage bench, or a stylish hallway bench, we've got you covered. Our carefully curated assortment features a wide range of designs, materials, and finishes to suit any space or décor. From the cosy comfort of our upholstered benches to the practicality of our storage benches, each piece in our collection exudes both style and functionality. Transform your
conservatory
, hallway or entryway with our exquisite hall benches, providing a perfect blend of charm and utility. Discover the ideal bench to enhance your home's ambience and make a statement with our diverse selection. Explore our collection today and find the perfect piece to add both beauty and convenience to your living space.