Back to top
Cream Wallpaper
Introducing our wonderful collection of cream wallpaper, designed to enhance any space with captivating aesthetics. Explore our vast selection of cream wallpaper, featuring rich, warm shades ranging from creamy beige to delicate ivory. Elevate your interior decor with our captivating cream wallpapers, perfect for creating a soothing and stylish ambience. Our collection gives your interior the chance to radiate tranquillity and freshness. Transform your space with our stunning neutral-toned wallpapers today!
Each of our
designer wallpapers
is printed on the highest quality wide-width paper. Preserving every intricate detail, they are complete with an elegant matte finish. Complement your cream wallpaper with our range of
coastal cushions
and other accessories, effortlessly blending the elements of nature into your home. Transform your space with our stunning cream wallpapers and create a warm inviting ambience that reflects your unique style.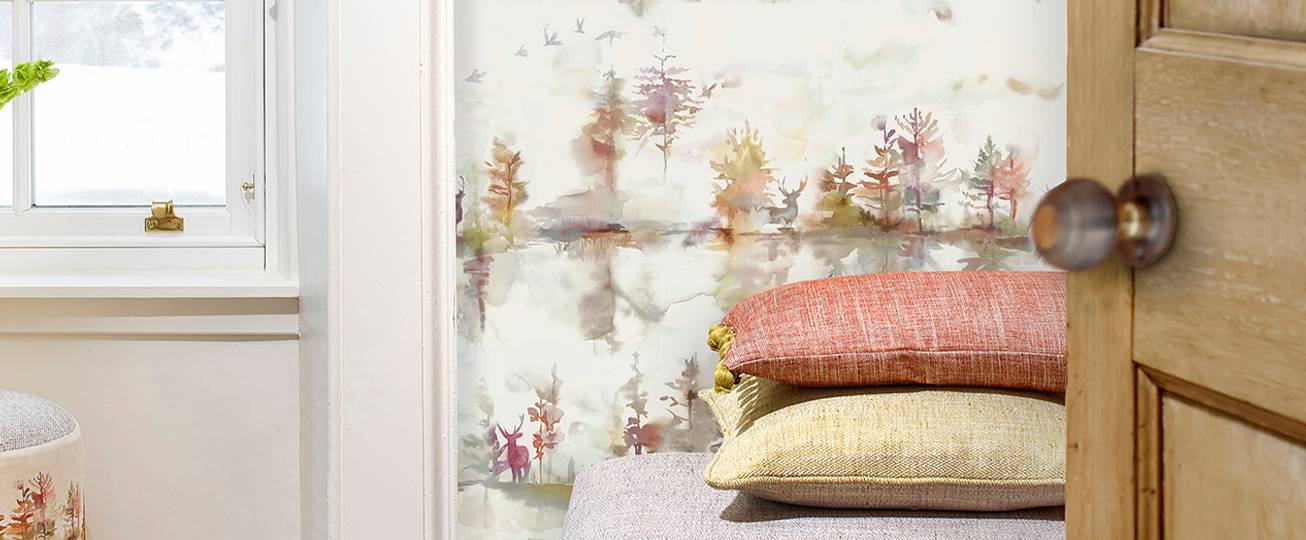 Cream Wallpapers at Voyage Maison
Discover our captivating range of cream wallpaper that brings a sense of warmth and elegance to any room. Our collection features an extensive selection of plains, textures, and prints, all on ultra-wide wallpaper, making it easier than ever to find the perfect match for your interior design vision.


Plain Cream Wallpaper
For those seeking a timeless and sophisticated look, our plain cream wallpaper is the ideal choice. Its understated beauty serves as the perfect canvas, allowing your bold furniture and furnishings to truly shine. Whether you're aiming for a modern or classic interior, our
plain wallpaper
effortlessly complements your style.
Cream Patterned Wallpaper
Inject a touch of creativity into your space with our cream patterned wallpaper. From delicate
floral motifs
to bold
maximalist designs
, these patterns add an artistic flair to your walls. Elevate the ambience of your home with our exquisite cream patterns, bringing both charm and character to your interiors.
Cream and Gold Wallpaper
Indulge in the splendour of cream and gold wallpaper, evoking a sense of regal opulence and luxury. Pairing cream with
gold wallpaper
creates an enchanting atmosphere fit for royalty. Style your space with plush, rich-coloured
furniture
and gold-accented décor to complement this lavish wallpaper.
Black and Cream Wallpaper
Achieve a contemporary and chic look by pairing black and cream wallpaper. This striking contrast adds depth and drama to your walls. Create a sophisticated ambience by incorporating sleek
black furniture
and metallic accents, allowing the wallpaper's design to stand out beautifully.
Grey and Cream Wallpaper
Embrace modern elegance with the combination of grey and cream wallpaper. The soft and neutral tones harmonize to create a serene and calming environment. Add touches of greenery and natural elements to enhance the connection to nature, completing the modern and elegant look.
Our cream wallpaper collection opens up a world of possibilities for your home's décor. Whether you're looking for a rustic Scandinavian finish or a contemporary and luxurious style, our cream wallpapers effortlessly elevate your space. Choose from our plains, textures, and prints to find the perfect match for your unique vision.
Revitalize your home with cream wallpaper - the epitome of warmth, versatility, and timeless charm. Browse our collection now to create a space that reflects your personal style and creates a lasting impression.