Back to top
Armchairs
Introducing our exquisite armchair collection, featuring an impressive selection of large and small armchairs designed to elevate your space. Explore our range of luxurious green armchairs, perfect for adding a touch of elegance and nature-inspired charm to any room. For those seeking a timeless and versatile option, our grey armchairs offer a sophisticated and neutral choice. And if you desire a classic and regal seating solution, our wingback armchairs exude grandeur and provide exceptional support. Discover the perfect armchair to transform your living space today.
Experience the opulence of velvet, radiating a sense of luxury and glamour, perfect for creating a lavish ambience. Discover the understated elegance of linen armchairs, offering a relaxed and airy feel that effortlessly complements any decor. If you crave a vibrant and eye-catching statement piece, our patterned armchairs are adorned with captivating patterns that infuse personality and playfulness into your room. Whether you seek sophistication, tranquillity, or a pop of boldness, our armchair styles in velvet, linen, and printed fabrics will bring distinct character and charm to your living space.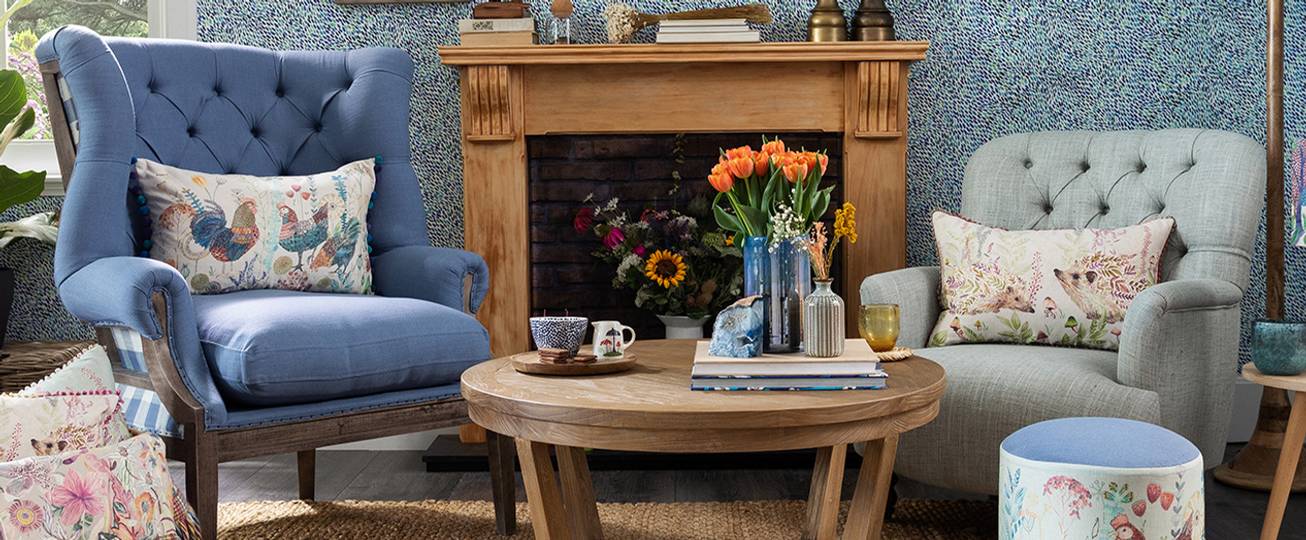 Small, High Back & Wing Back Armchairs
Revitalize your living space with our collection of armchairs, each designed to evoke comfort, style, and a sense of individuality. Explore our selection above today and find the armchair that resonates with your unique aesthetic preferences and brings a touch of sophistication to your home.
Discover a range of exquisite armchair styles: Wingback, Mid Century, and more! Indulge in the allure of our armchair collection, featuring a captivating array of styles to suit your taste. From the timeless elegance of wingback armchairs to the sleek and sophisticated mid-century designs, we have the perfect armchair to complement any space. Transform your living room, bedroom, or study into a haven of comfort and style with our versatile armchair selection.
Immerse yourself in luxurious materials: velvet, wood, boucle, and more! Experience the ultimate comfort and sophistication with our armchairs crafted from premium materials. Sink into the plush embrace of a
velvet armchair
, providing a sumptuous touch and a hint of glamour to your décor. Or embrace the natural beauty of a wooden armchair, exuding warmth and character, perfect for that country style finish. If you love that country look, why not shop out best selling
Florence Chair
. Whichever material you choose, our armchairs are expertly crafted to ensure durability, quality, and timeless style.
Express your style with a myriad of colours and prints! Infuse vibrant energy or soothing tranquillity into your living space with our diverse range of colours and prints. Whether you crave the richness of a deep
green armchair
, the captivating charm of a
bold pattern
, or the understated elegance of a neutral tone, our collection has the perfect piece for your personal style. Create an inviting focal point or effortlessly blend our armchairs with your existing décor, adding a touch of personality and flair to your home.