Back to top
Green Wallpaper
Introducing our lush collection of green wallpapers. This designer offering features a harmonious blend of nature-inspired hues that will transform your space into a stylish oasis. Our assortment offers an array of options, from elegant sage green wallpaper and sophisticated dark green wallpaper to captivating emeralds, mints, and luxurious green and
gold wallpaper
. Immerse yourself in the enchanting ambience created by this delightful collection and freshen up your space today!
Enhance your interior further by pairing our green wallpaper with a range of complementary gold or
green soft furnishings
. We offer a charming collection of
cushions
,
curtains
, and
throws
to complement any design beautifully. Discover the perfect shade of green to infuse your home with tranquillity and style, from vibrant olive green wallpaper to timeless classics. Explore our designer collection today and let your walls breathe with natural beauty.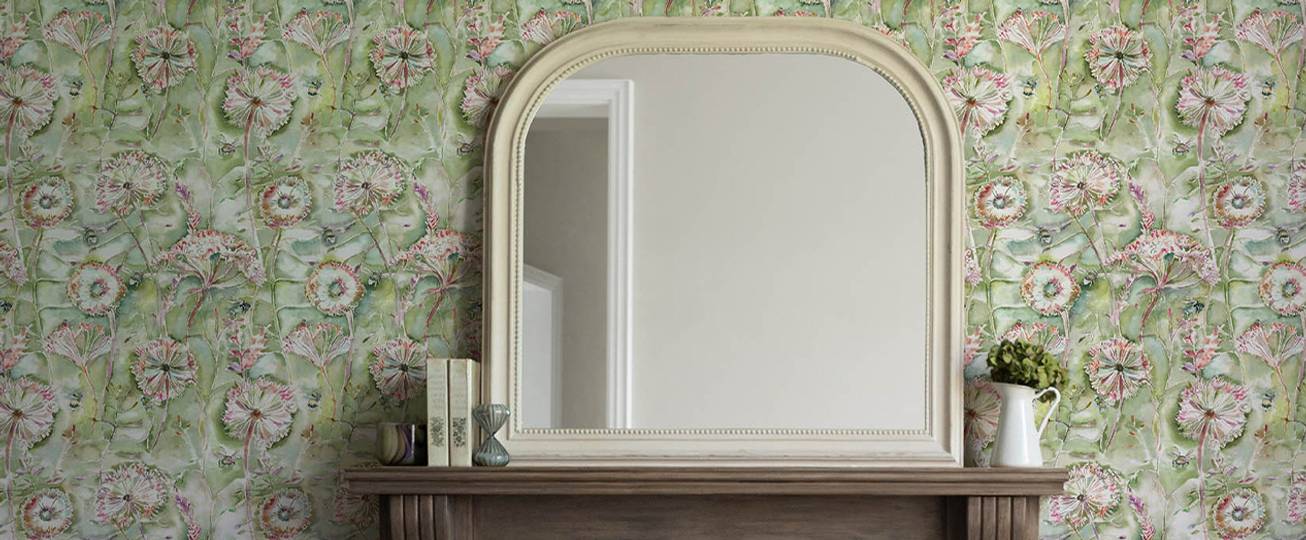 Green Wallpapers at Voyage Maison
Indulge in an enchanting collection of green wallpapers, featuring a variety of designs, all artfully crafted on wide-width paper. Embrace the soothing allure of nature as you explore the diverse world of green, from simplistic plains to pattern green wallpaper. Let your imagination take flight with our versatile range, perfect for freshening up your living spaces.
Green wallpaper is a timeless choice for interior decorating, known for its calming and tranquil properties. Dive into our assortment of leafy and
floral print designs
, each exuding a unique charm that connects your home to the beauty of the natural world. The versatility of green will amaze you, as it effortlessly complements various design styles.
Sage Green Wallpaper
Discover the understated elegance of sage green wallpaper. This trending colour has captured the hearts of decorators seeking a touch of sophistication. Infuse your rooms with a serene ambience, creating a sanctuary of relaxation. Pair sage green wallpaper with whites and neutrals to enhance your space, transforming it into tranquil retreats.
Dark Green Wallpaper
Make a statement with dark green wallpaper, adding depth and drama to your interiors. This rich and alluring shade brings a touch of opulence to any space. Consider using dark green wallpaper for a striking feature wall, drawing attention and creating a focal point that captivates the senses.
Emerald Green Wallpaper
Indulge in the luxurious allure of emerald green wallpaper. This vibrant and glamorous colour infuses your home with a sense of lavishness and sophistication. Create a captivating environment that oozes elegance and style, elevating your living spaces to new heights of grandeur.
At
Voyage Maison
, we curate a wide range of green wallpapers to suit every taste and preference. Embrace the tranquillity and versatility of green, whether you desire a harmonious ambience or a bold statement. Discover the perfect aesthetic green wallpaper trends and adorn your home in the beauty of nature. Explore our collection of
designer wallpaper
now and transform your living spaces into havens of serenity.