Back to top
Black Wallpaper
Introducing our captivating collection of black wallpaper, designed to enhance any space with a touch of elegance and sophistication. Discover a wide range of options, from sleek and modern designs to minimalist and timeless
plain black wallpapers
. Transform your space with our stunning black wallpaper collection and let your walls make a bold statement. Shop the collection today!
For those seeking a bit more flair, explore our black pattern wallpapers, featuring captivating designs that add depth and character to your walls. If you're a nature lover, our black
floral wallpapers
offer a perfect fusion of botanical beauty and dark allure. Each of our
designer wallpapers
is hand-painted and printed onto incredible quality ultra wide paper with a matte finish. This means you can enjoy every intricate detail of the original artwork and transform your space.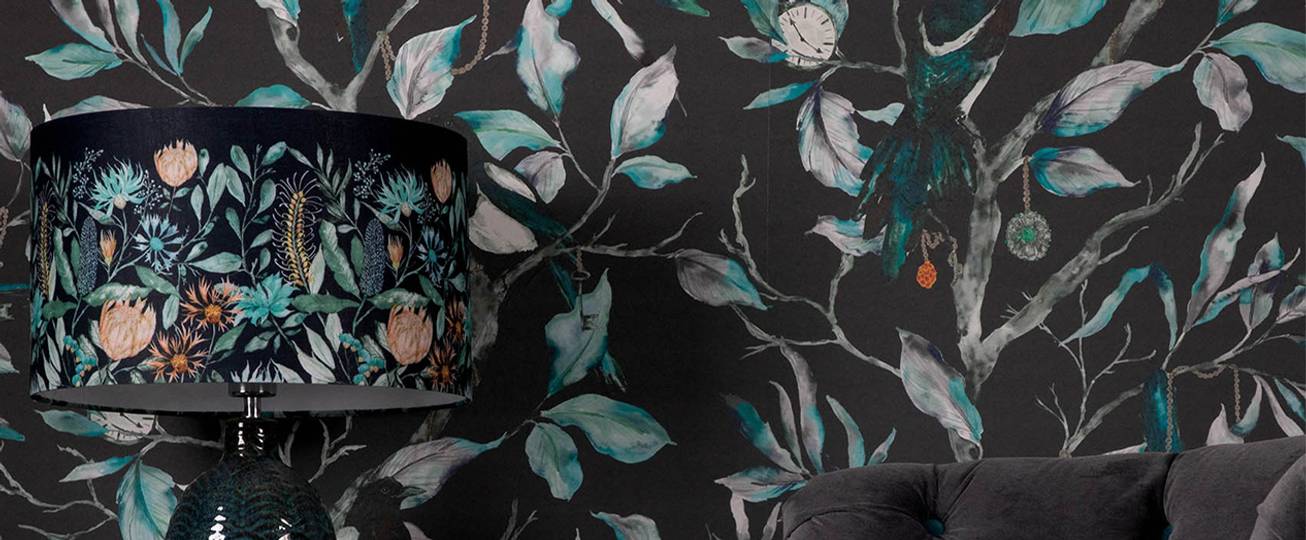 Black Wallpapers at Voyage Maison
Revamp your living spaces with our exquisite collection of black wallpapers, featuring luxurious printed designs meticulously hand-painted in-house by our talented designers. Discover the allure of black and gold wallpaper, black aesthetic wallpaper, and black and silver wallpaper options that exude elegance and sophistication.
Plain Black Wallpaper
Embrace the timeless elegance of plain black wallpaper to create a sophisticated and versatile backdrop for any room in your home. Style it in your living room by pairing it with vibrant, colourful accents and sleek, modern furniture for a striking contrast. In the bedroom, complement the plain black wallpaper with luxurious textures and soft, neutral tones to achieve a chic and calming ambience.
Plain and Textured Wallpaper
is the perfect choice if you prefer a minimalist style interior.
Pattern Black Wallpaper
Make a bold statement with our black pattern wallpaper, perfect for creating eye-catching feature walls. Each design offers a captivating and artistic touch to your living spaces, adding depth and visual interest. Explore everything from cute
florals
to bold
maximalist printed wallpaper
. Style it in your home office by combining it with bold, metallic accessories and
contemporary furniture
for a sleek and professional look. In the dining area, pair your black wallpaper with rich, jewel-toned accents and statement lighting to create an opulent and inviting atmosphere.
Explore our range of classic and dramatic black wallpapers today to instantly elevate your home with a touch of allure and sophistication.