Back to top
Green Lighting
Explore our exquisite green lighting collection, meticulously crafted to infuse your home with a vibrant glow. With a stunning variety of green lampshades and lamp bases, our collection adds a touch of elegance and charm to your living spaces. Discover the perfect lighting solution that harmoniously merges style and functionality, creating an inviting ambience that uplifts any décor. Browse our range now and discover the perfect green lighting for your home today!  
Green lighting is the perfect choice to enhance the style of homes that prioritize a natural and tranquil aesthetic. Its soothing and organic ambience complements a range of decor styles, from minimalist and contemporary to rustic and bohemian. The mood it sets is one of tranquillity and harmony, inviting a sense of rejuvenation and connection with nature. Experience the captivating allure of green as it effortlessly enhances the mood and quality of your home.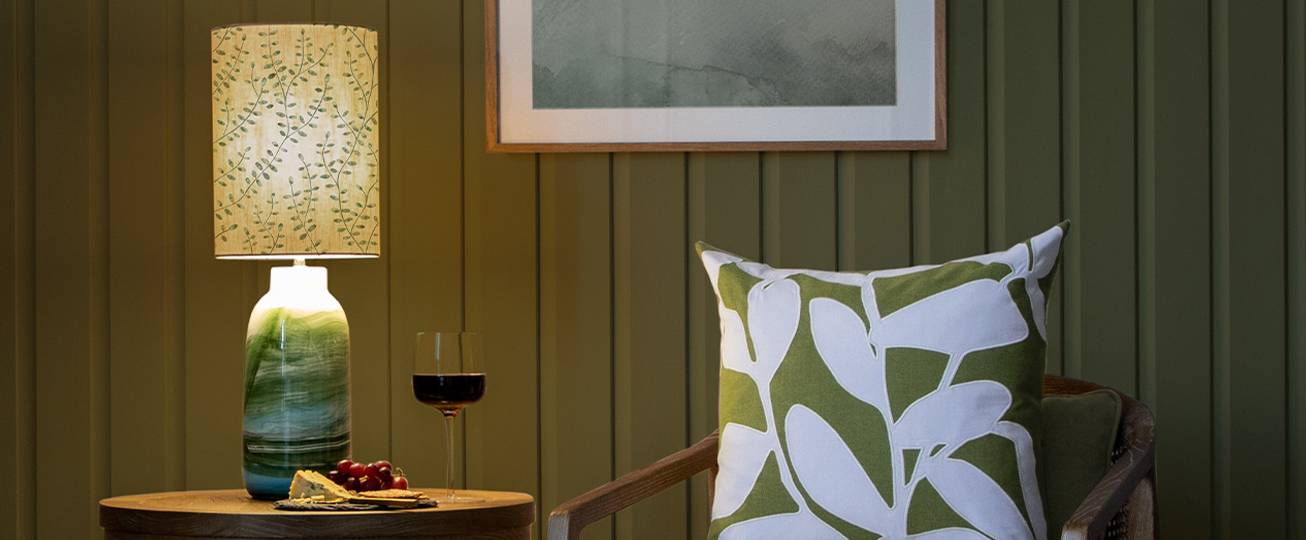 Green Light Shades & Lamps
Create a serene atmosphere with our green lighting collection, where you can discover a delightful array of
table lamps
and
light shades
. Infuse your space with the calming and refreshing allure of green. Whether you're a nature lover or simply seeking a breath of fresh air indoors, our green lighting options are designed to add a touch of tranquillity to your home or workspace.
Experience the transformative power of green lighting in your surroundings. Our collection offers a wide range of
lighting
that emits a soothing and tranquil glow. The refreshing shades of green bring a sense of harmony and balance, ideal for creating a calm atmosphere to work in.
Bring the essence of the great outdoors inside with our
green table lamps
. Immerse yourself in a space that exudes serene beauty and a tranquil ambience. Green table lamps not only provide functional illumination but also serve as decorative pieces to enhance your interior with a touch of natural charm.
Freshen up your interior and add a touch of serenity to any room with our
green lampshades
. The soft, diffused light emitted through these lampshades creates a calming atmosphere that promotes relaxation and tranquillity. Perfect for meditation spaces, bedrooms, or cosy corners, they will infuse your home with a sense of harmony and peace.
Elevate your living spaces with our green lighting collection today. Embrace the calming influence of nature within your home or workspace, and enjoy the refreshing ambience it brings. Choose green lighting to revitalize your surroundings and create a serene sanctuary that reflects your love for nature.