Back to top
White Cushions
Indulge in the ultimate blend of classic and contemporary comfort with irresistible white cushions from Voyage Maison. Elevate your living space with a touch of softness and style that will leave you longing to sink into pure bliss. Our curated collection of white cushions boasts an array of stunning designs, shapes, and sizes that will effortlessly enhance any room. Explore the collection today and find the perfect
plush cushion
for your space.
Discover a captivating assortment of white cushions that will breathe new life into your interiors. At Voyage Maison, each white cushion is carefully crafted using the highest quality materials and filled with a plush duck feather inner. Incredibly versatile, both small and large white cushions match every home style and existing home décor, so you won't find yourself in a bind over whether or not everything matches.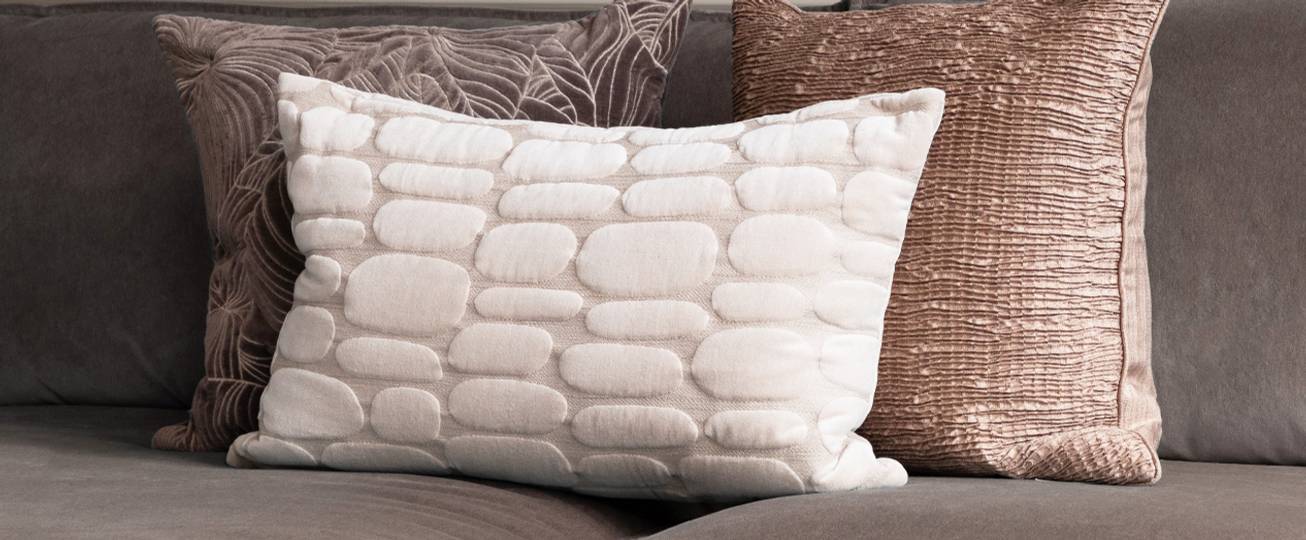 Small & Large White Cushions
At Voyage Maison, classic and contemporary comfort intertwine to offer ultimate indulgence in the form of our irresistible white cushions. With a perfect blend of softness and style, our collection is designed to transport you to a realm of pure bliss.

Immerse yourself in our meticulously curated assortment of white cushions, designed to breathe new life into your interiors. Our collection showcases a stunning variety of designs, shapes, and sizes that effortlessly enhance any room. When you choose a white cushions from Voyage Maison, you'll be elevating your aesthetic appeal to new heights. From sleek and minimalist to intricately patterned white cushions, we have the perfect plush accessory for every room in the home.

Not only do our cushions offer pure style, but we also pride ourselves on the exceptional quality of our white cushions. Each one is thoughtfully crafted using the finest materials to ensure a luxurious feel and long-lasting durability. Our cushions are generously filled with plush duck feathers, providing a level of comfort that surpasses your expectations.

Versatility is at the core of our white cushion collection. Whether your living space exudes a modern, contemporary vibe or embraces a more traditional aesthetic, our cushions seamlessly blend in, effortlessly complementing your existing home décor. We offer a variety of sizes and fabrics too, so you can easily mix and match your cushions. This allows you to create your desired arrangement without worrying about any mismatched elements. We love pairing large white cushions with smaller statement cushions in contrasting greys or block colours for a stylish finish.

Experience the transformative power of Voyage Maison's white cushions and witness how they effortlessly enhance your home. Dive into a world of comfort, style, and pure luxury. Browse our collection today and discover the perfect white cushion to elevate your space to new heights. Your journey to unrivalled comfort starts here.