Back to top
Framed Canvases
Introducing our exquisite collection of framed canvases featuring our signature watercolour designs and prints. Discover a stunning array of canvas art meticulously crafted to adorn your living spaces. Our framed canvases showcase the perfect fusion of artistry and craftsmanship, breathing life into any room. Whether you're drawn to the elegance of
floral canvas prints
or the allure of captivating watercolours, our collection offers a diverse selection of options to suit your taste. Explore the beauty of canvas art and transform your home with our exceptional range of framed canvases.
Our framed canvases look incredible in the home or office, we love creating a gallery wall by grouping different-sized canvases together for a visually striking arrangement. Alternatively, let a single large framed canvas serve as a captivating focal point in a room. With their vibrant watercolour designs and meticulous attention to detail, each canvas exudes a sense of artistic excellence. What's more, our canvases are crafted using high-quality materials, ensuring longevity and durability. Each canvas is carefully printed to show the intricate colours and textures of the original artwork. Experience the remarkable quality of our
wall art
and elevate your home decor with unparalleled beauty.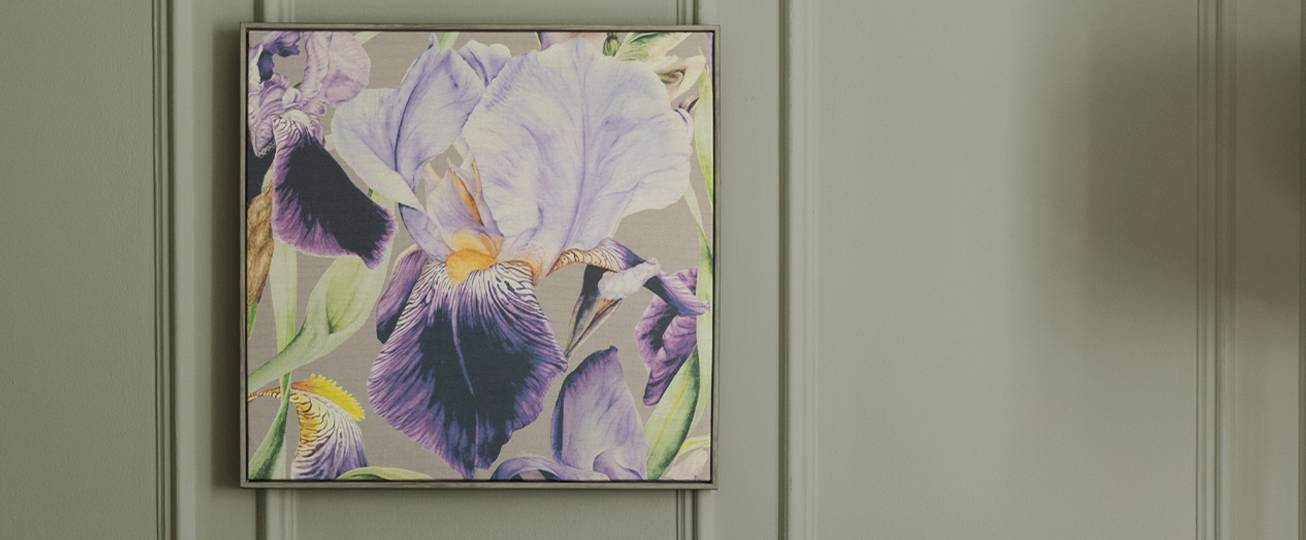 Framed Canvas Prints
Step into a world of opulence and sophistication with our luxury framed canvases. Each of which is designed to elevate your style and breathe life into your living spaces. From the chic ambience of your
living room
to the serene comfort of your
bedroom
, it's time to add a touch of grandeur to your
home decor
.
Indulge in the allure of our hand-painted watercolour style designs, each meticulously crafted to captivate the eye. Each piece is a work of art, thoughtfully created to resonate with your unique taste and personality. Our canvases are available in a variety of dimensions, allowing you to find the perfect fit for any wall space. With
wall art
from Voyage Maison, you can finally complete your home with the exquisite finishing touch it deserves.
Whether you seek a bold statement piece that commands attention or more understated elegance, our premium framed canvases have something for everyone. Mix and match single pieces to curate a gallery wall that mirrors your individuality, or opt for a set of two to achieve a harmonious symphony of design.
In our pursuit of excellence, each masterpiece is exclusive to our brand, ensuring that your home remains a haven of exclusivity and taste. Printed on superior canvas, our creations boast unparalleled clarity and colour vibrancy. Each canvas promises to stand the test of time as a testament to your refined taste.
The allure doesn't end there. Our canvases are impeccably framed with contemporary premium wood frames, adding an extra layer of sophistication to your art. These
frames for canvas prints
are not just mere accessories but rather an integral part of the artistic experience.
With every stroke of our brush, we create timeless pieces that transcend trends and become cherished heirlooms. Embrace the allure of artistry and luxury with our hand-painted watercolour framed canvases. Elevate your living spaces to new heights of elegance that only our collection can provide.