Back to top
Orange Cushions
Introducing our exquisite collection of orange cushions, featuring gentle corals, deep rusts, and captivating burnt orange hues. These vibrant cushions are designed to revitalize any space, breathing new life into your room. With an extensive selection of patterns, including
trendy geometric designs
and
adorable animal prints
, finding the perfect orange cushion for your home interior has never been simpler. Discover the essence of comfort and style with our range of orange cushions today.
Explore our curated assortment of fabrics, ranging from lavish velvet to textured linens and simplistic plains, and find the orange cushion you've always desired. Whether you seek the opulence of orange velvet cushions or the luxurious feel of our textured options, we've made it simple to find one that suits you. Delve into colour 
and transform your space with orange cushions and infuse your
home
with warmth and personality. Begin your search for the perfect orange cushion now and experience a world of comfort and style at your fingertips.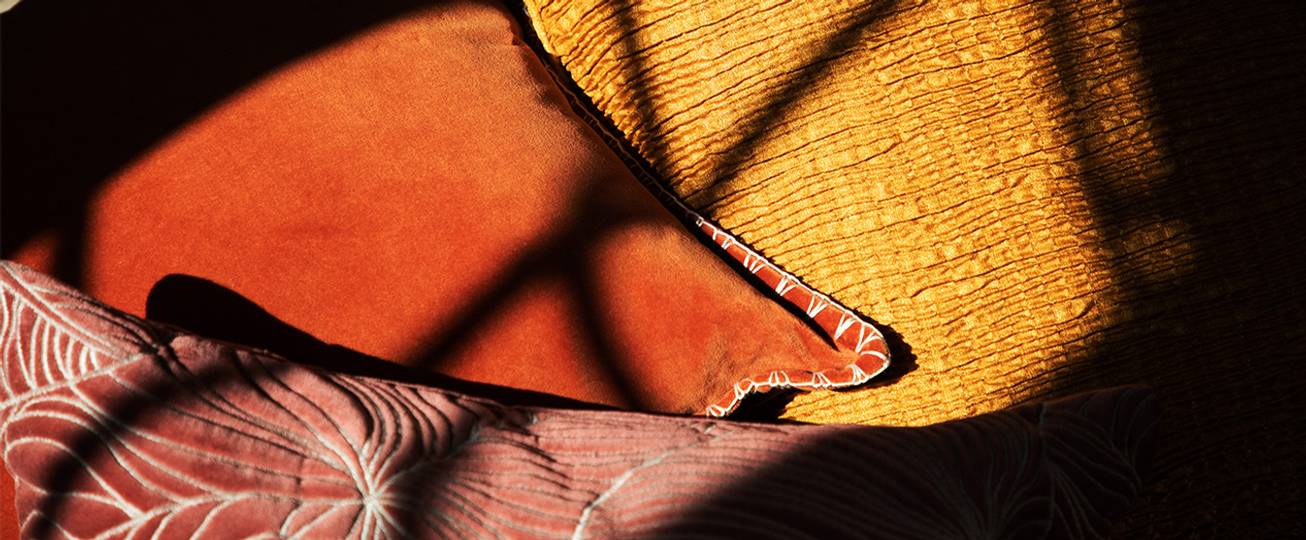 Bright & Burnt Orange Cushions
Step into a world of vibrant splendour with our extraordinary collection of orange cushions! Prepare to be dazzled by a kaleidoscope of gentle corals, deep rusts, and captivating burnt orange hues that will breathe new life into any room. Say goodbye to dull and hello to fabulous!

Our orange cushions are not just your ordinary décor. They are designed to be game-changers, revitalizing your space with an explosion of colour and energy. Get ready to witness the transformation as your room becomes a trendy sanctuary of style and comfort.

We've curated an extensive selection of patterns that will make your heart skip a beat. From the latest floral designs that'll make your friends green with envy, to adorable animal prints that add a playful touch, we've got it all. Finding that perfect orange cushion to complement your home interior has never been easier!

But that's not all - we're here to fulfil your wildest fabric fantasies too! Dive into our carefully curated assortment of textures that will make you want to snuggle up all day long. Indulge in the opulence of lavish orange velvet cushions, feel the allure of textured linens, or keep it simple with our sleek and stylish plain orange cushions. The choice is yours!

Ready to unleash a burst of personality and warmth in your space? It's time to dive headfirst into the world of orange cushions. Begin your exciting search now and let your imagination run wild. Get ready to experience a whole new level of comfort and style that's just a click away. Shop orange cushions here at Voyage Maison today!