Back to top
Blue Lighting
Explore our exquisite blue lighting collection, meticulously crafted to infuse your home with an enchanting and serene ambience. With a stunning assortment of blue lamp bases and light shades, our collection presents a captivating array that caters to diverse decor styles. Witness the transcendent effect of our lighting selection as they radiate a cosy and inviting glow throughout your living spaces. Enhance your home's atmosphere with our sophisticated lighting solutions. Uncover our range and discover your ideal lighting companion today!
Blue lighting is an ideal choice for homes that exude a contemporary or modern style. Its sleek and sophisticated appeal effortlessly complements minimalist and futuristic aesthetics. The mood created by blue lighting is one of tranquillity and serenity, casting a cool and calming glow that promotes relaxation and introspection. Its ability to create a soothing ambience while maintaining a sense of sophistication makes blue lighting a perfect choice for those seeking a harmonious blend of style and tranquility in their home.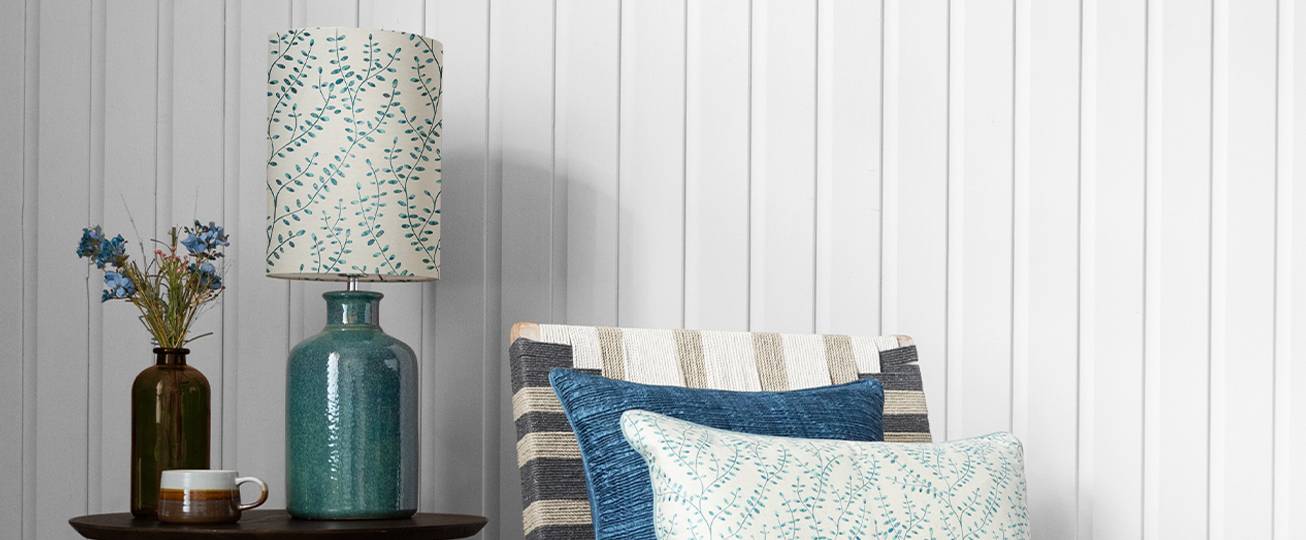 Blue Lampshades and Table Lamps
Explore our collection of blue table lamps, ceiling lights and lampshades. Immerse yourself in the world of vibrant blue lampshades, available in royal blue and turquoise hues, each capable of infusing any space with a delightful burst of colour. Whether you seek to enliven your kitchen with a touch of radiance, enhance the ambiance of your living room, or create an enchanting lighting setup for your children's rooms, our blue lampshades and lamp bases are the perfect choice.

Select your very own unique light with our carefully curated collection of blue complete lamps. The possibilities are endless as you embark on a journey to select a lighting masterpiece that reflects your individual style. At Voyage Maison, we take immerse pride in being your premier destination for lighting. Embark on a captivating exploration through our diverse collection, and let the world of blue lighting elevate your space.